Your Glent shoes in 5 steps
Buying your custom handmade shoes is very easy. Let us show you how.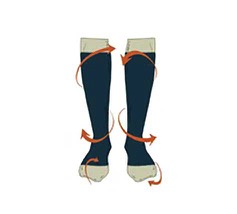 1
1

Your foot scan

In your first store visit we take exact measures of your foot size, width and instep height of each foot with our 3D scanner. The results are analyzed by our experts in order to assess the best matching mold to your feet. You may also book an appointment with our in-house podiatrist who can provide you with specialist´s advice. We can also embed your chiropodist insole to the shoe mold in order to tailor fit your shoes.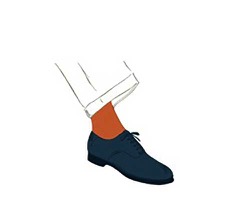 2
2

Test your shoe mold and size

Once our 3D scanner has obtained a full and accurate measurement of your feet, you may choose your preferred model and test the most suitable mold and foot size. Glent guarantees comfort in every pair of our handmade shoes, resulting from over 300 combinations of size, width and instep height for each model.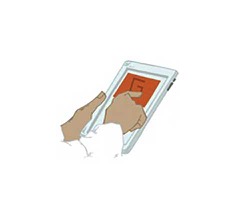 3
3

Choose your Personalized Design

Together with our in-store experts, you can easily design your shoes in a matter of minutes and see the final result in one of our tablets. Pick and combine leathers, soles, stitching, lace colors - and even the lining colour! Engrave your initials or name or a message inside the shoe. The possibilities are endless. In case we already have your mold, size, foot measures and favorite model from your first visit to our store, then you may order directly online your Glent shoes and have them delivered anywhere you want in 4 weeks. As well, if you have not been able to visit our store and take your feet measurements, you may still design and save via our web page your own pair of Glent shoes before visiting our store.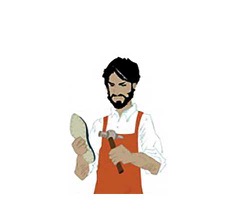 4
4

We custom make your men's leather shoes

Each pair of our shoes is crafted on demand in Spain. The more than 100 step journey of making Glent shoes is long and sophisticated, requiring a great deal of patience, hard work and an eye for detail that all our skilled craftsmen invest over the four week production process until delivery.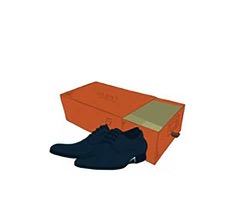 5
5

Delivery in 4 Weeks

A pair of your own tailor-made men shoes is ready for you to pick up or have them delivered anywhere you want. Feel proud to walk in your own exclusive pair of Glent shoes.
Book / Schedule an Appointment
Just walk in and meet us at our store or feel free to book (or schedule) an appointment with one of our expert shop assistants in order to fully live the Glent shopping experience. No strings attached.