Design and personalization of Custom Shoes for Men
Introducing Perfect Fit, Glent Shoes' propietary service with intelligent software and 3D technology that guarantees the perfect fit.
For a correct fit of the shoe, at least three measurements are necessary: length, width and height of your instep. However, industrial brands do not take any of these measures into consideration, to the point that more than 60% of people wear shoes that are not their size.
Glent was born to help solve these problems. Relying on the latest technology, we are able to determine the exact size of your foot and offer you a tailor-made shoe for men that adapts to you and not the other way around.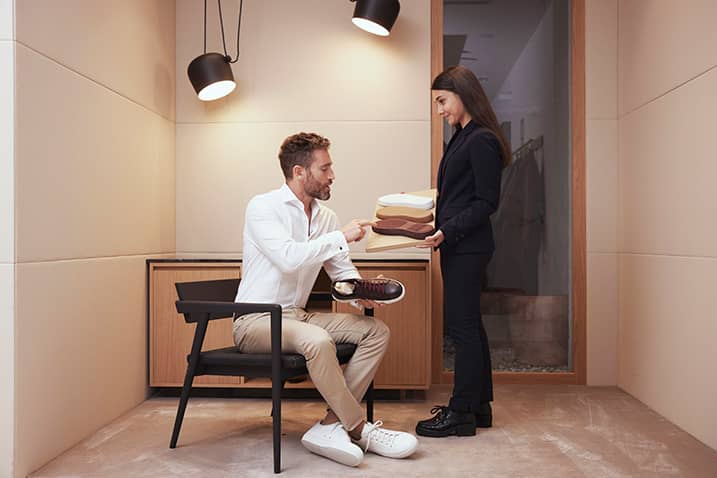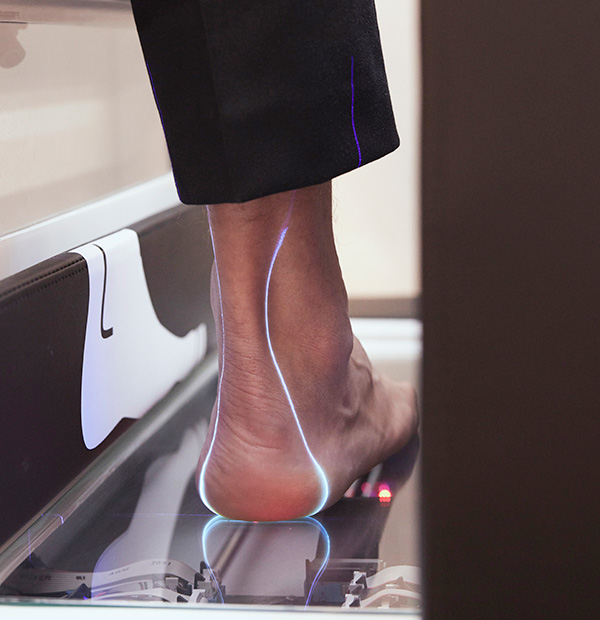 SHOES THAT ADAPT TO YOU, NOT THE OTHER WAY ROUND
Glent Perfect Fit, thanks to a precise measurement of your foot in 3D, allows you to know exactly the length, width and height of your instep, and offers you personalized recommendations on the leather, the sole, the lining and the type of manufacturing that best suits you according to your habits and lifestyle.
Our technology uses variables such as the frequency of shoe use, daily time spent walking, discomfort, climate in the place of residence, allergies and even podiatric information such as the use of insoles.
Your Glent, 100% more yours
Assessing these needs, Glent Perfect Fit generates a complete report for the perfect fit with recommendations so that you can customize the chosen shoe, offering a unique result. In addition, we will give you access to your personalized report so that you can consult it at any time.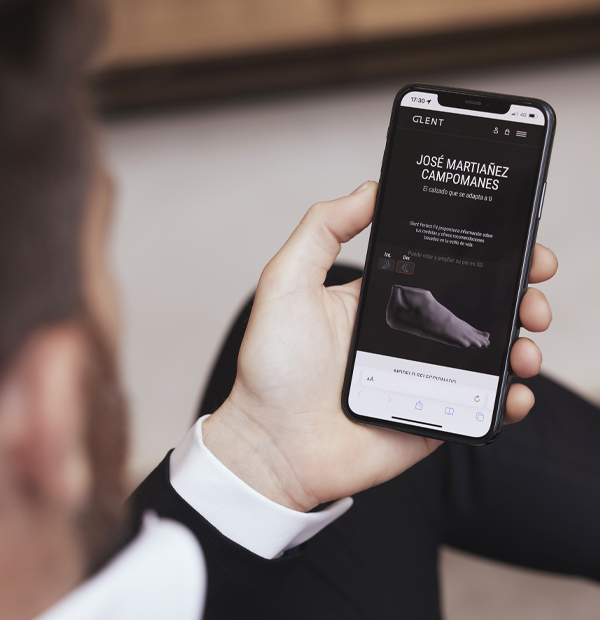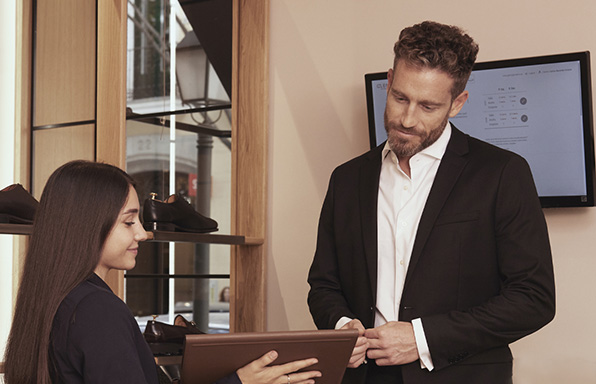 AN INTERVIEW
Based on our Glent Perfect Fit technology that considers factors such as how often you use your shoes and the weather where you live.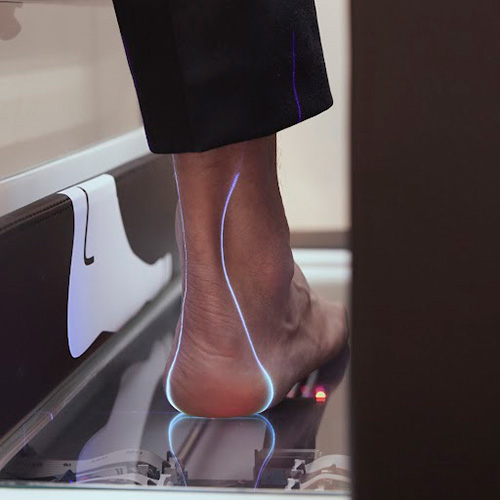 3D MEASUREMENT
Discover the length, width and height of your feet with our 3D scanner. We will give you a free report on your measurements.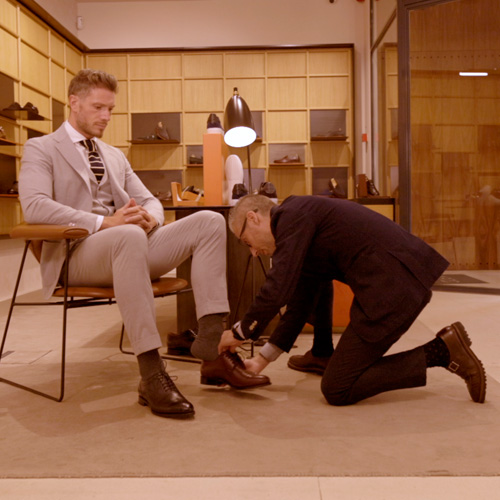 SHOE FITTING
Adjustment is essential to maximum comfort. With a shoe fitting, you will discover the most suitable shoe last and size for your specific measurements.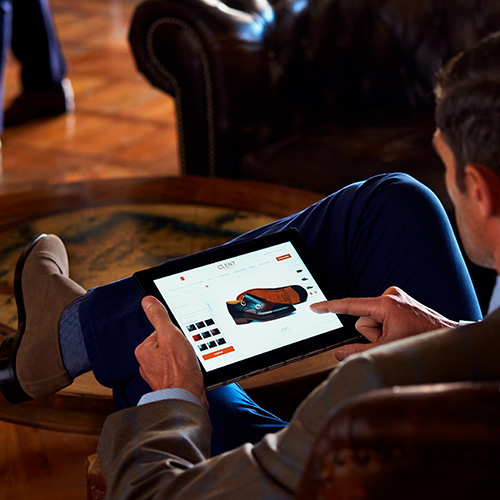 DESIGN YOUR SHOES
Choose and combine leathers, soles, colours, linings and even engrave your initials or include a personalised message inside.