Shoe maintenance
The leather we use for our dressing shoes for men will only keep its elasticity, shine and texture if cleaned and looked after properly. If the shoes are not properly cared for then they dry and crack, especially in the areas of the shoe that bend. Looking after your comfortable dress shoes for men guarantees them a long life, better appearance and maximum comfort.

SOME USEFUL TIPS
SOME USEFUL TIPS
By following this advice on how to look after and maintain your Glent shoes we guarantee that they will be long lasting.
Always use a shoe horn to avoid damaging your shoes

Use the shoe tree as soon as you have removed your shoes

Brush and shine your shoes after every time they have been worn, even if it does not seem necessary
If you are not going to wear your shoes in a while, cover them with a light film of shoe polish or cream and store them upright inside a cloth bag

If your shoes have become wet let them air dry but do not place them beside a heater

The best thing for your shoes is to leave them for one day on their cedar shoe tree between being worn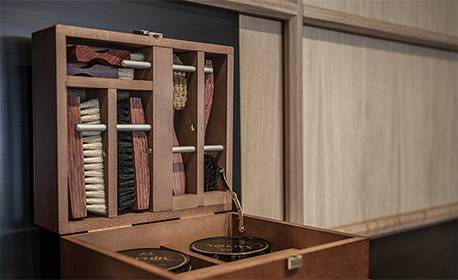 WHAT DO YOU NEED TO LOOK AFTER YOUR SHOES PROPERLY?
In order to look after your shoes properly you should own the following:
A hard bristle brush to remove dry mud and other dirt

A soft bristle or shammy leather brush (to apply shoe cream). It is important to use one brush per color

A finishing brush to shine and polish the shoe after applying the cream
HOW TO CLEAN YOUR GLENT SHOES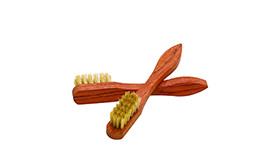 STEP 1
Brush the shoes with a hard bristle brush in order to fully remove all the dust, dirt or mud that is stuck to them.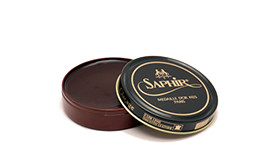 STEP 2
Use a soft bristle brush or shammy leather to apply the colored or neutral – if the shoe has several colors or stitching in a different color - shoe cream to the shoe. Use the best cream or paste to ensure its nutritive and reparatory qualities. Make sure the cream reaches the stitching, joins and borders of the shoe and leave it to work for 45 minutes so that it fully nourishes and penetrates the leather.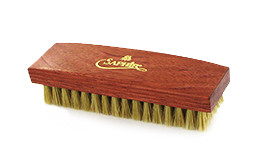 STEP 3
Once sufficient time has passed, softly and smoothly brush your comfortable men's dress shoes with a polishing brush until they shine.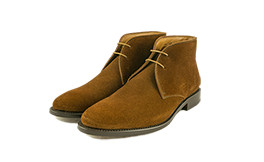 STEP 4
For the next few days you will only need to brush the shoes without applying shoe cream again.