More than 60% of the people wear footwear that it's not their size.
Glent, we manufacture in Spain elegant and personalized custom footwear in an artisanal way.
Our Perfect Fit service incorporates intelligent software and advanced 3D technology, capable of determining the correct shoe size, by taking the length, width and instep height measurements of each foot.
At Glent we have our team of podiatrists who supervise the entire process and include the particularities of each foot in the manufacturing process, including the integration of the client's insoles.
Book your appointment in our stores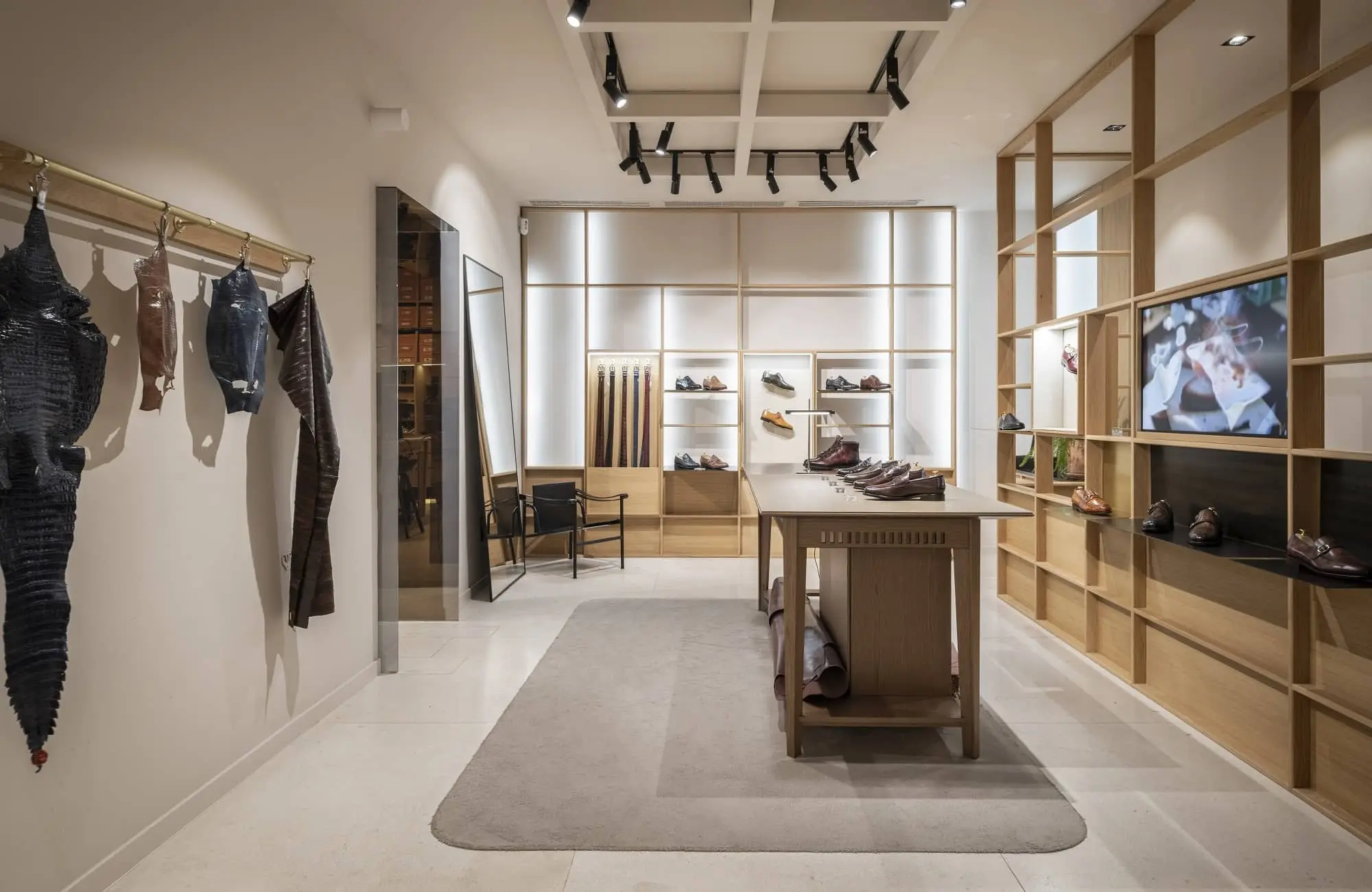 APPOINTMENT WITH A CONSULTANT - FLASGSHIP STORE
+34 91 431 55 81 Calle de Claudio Coello, 21, Madrid 28001 info@glentshoes.com
Book your appointment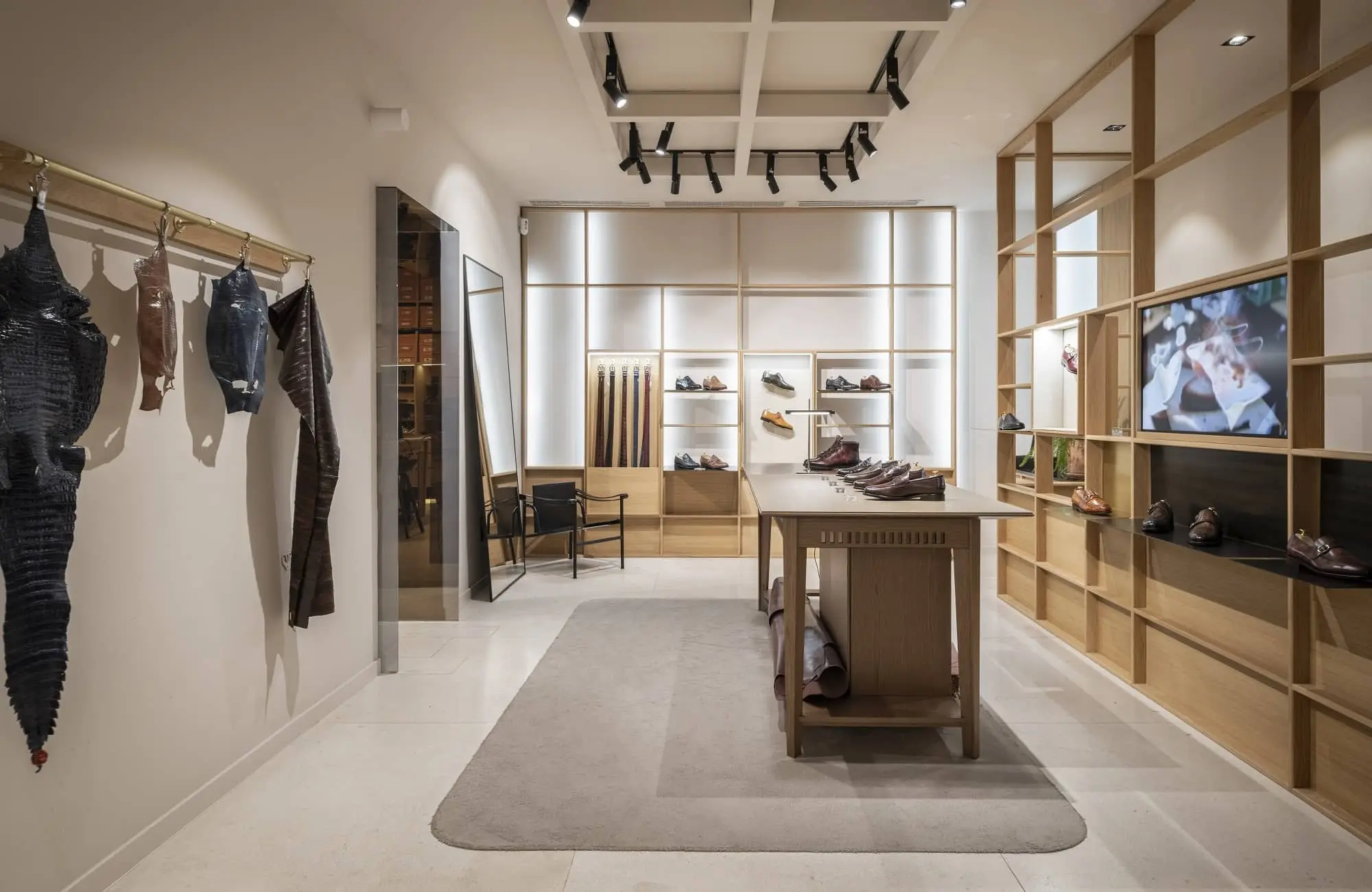 APPOINTMENT WITH A PODIATRIST - FLASGSHIP STORE
+34 91 431 55 81 Calle de Claudio Coello, 21, Madrid 28001 info@glentshoes.com
Book your appointment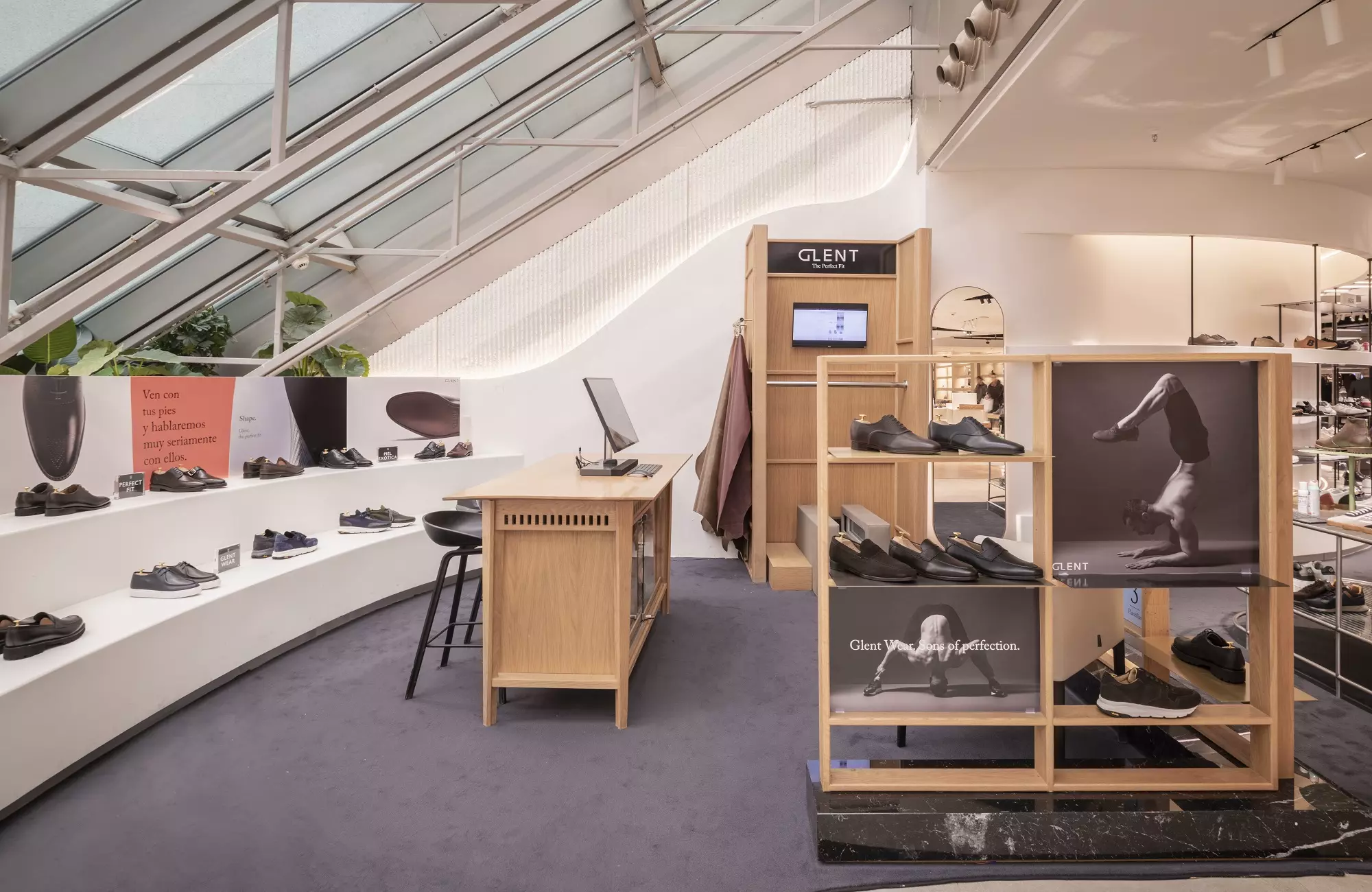 APPOINTMENT WITH A CONSULTANT - EL CORTE INGLÉS CASTELLANA
+34 689 99 44 60 Centro Comercial Castellana. Calle de Raimundo Fernández Villaverde, 79. 28003 Madrid P2 info@glentshoes.com
Book your appointment
Faqs
What is the Glent Shoes made-to-measure concept?
Glent Perfect Fit is a proprietary made-to-measure shoe service based on smart software and 3D technology that guarantees a perfect fit. By harnessing the latest technological advancements, we can determine the exact size of your foot and offer you a wide range of shoe lasts, soles and types of leather to suit. We have over 300 possible measurement combinations in total for each model, from which we will suggest the one that best suits your needs. We take measurements of each foot using a 3D scanner installed at the point of sale, which provides precise measurements of foot length, width and instep height to offer personalised recommendations on the best leather, sole, lining and manufacturing process for you based on your habits and lifestyle.
How can I know the right size for my feet?
For our made-to-measure products, we recommend visiting one of our stores first of all so we can take measurements of your feet using our scanner and then check the recommended size with our tester shoes. This process must be completed every time you want to place a shoe order using each one of our shoe lasts for the first time. For our ready-to-wear shoes, we recommend measuring each foot at home by following the instructions in our Foot Sizes and Widths Guide. People are not symmetrical and each one of our feet is different. You should use the measurements from your larger foot and find the equivalent Glent length.
Do you have shoes in stock? Can I buy Ready-To-Wear shoes?
Yes, our Glent Wear collection is available in up to three widths and in half sizes to ensure the right length and width, all based on the guarantees that come with the leading Spanish brand in made-to-measure shoes. We provide a wide variety of elegant, sophisticated and timeless designs that also allow your comfort insoles to be used. This collection is available both online and in our stores.
Can I use Glent Shoes with my insoles?
You will have no problem using your insole because the configuration tool used for our Perfect Fit collection will give you that option and you will be able to add extra depth to your shoe, as well as any other necessary details. We always recommend providing us with information about the type of insole you are going to use and that you ask for advice from our professional podiatrists. Most of our ready-to-wear shoes also let you integrate your insoles.