CRAFTSMANSHIP AND EXPERTISE
We create exclusively crafted shoes made to order.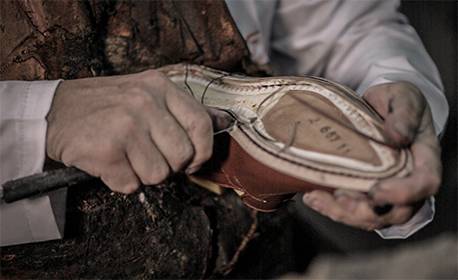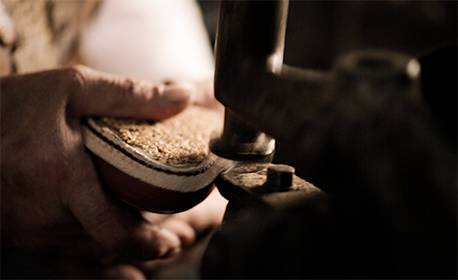 GOODYEAR STITCHING
We only use the finest materials and adhere to the Goodyear stitching technique, which requires individual craftsmanship that guarantees sturdily built shoes offering high quality and comfortability. This system – invented by Charles Goodyear in 1869- mainly consists of sewing a seam of heavy-duty double lock-stitching between the leather and the sole in order to create shoes with unrivalled resistance and durability. Experts in men´s shoemaking all agree that Goodyear stitching is the best method for making men´s casual leather footwear.
This double sewing process allows for the interior stitching to hold the leather uppers to the insole and welt, whilst the exterior stitching holds the welt to the sole.
A layer of cork filling is added to the cavity between the two parts of the shoe to provide insulation and cushioning for the foot. Cork filling is very versatile and over time, as the shoe is worn, a footprint will be formed on the insole providing utmost comfort. Cork is an endurable natural insulator against cold, heat and humidity.
The process of making a pair of Glent men´s designer shoes begins with an excellent shoe mold. We at Glent have worked with highly skilled Spanish shoe mold makers to fabricate suitable molds for our different shoe designs. Out of these molds we have managed to develop 18 models ranging from shoe size 37 up to large-size men´s shoes (ie size 52), including half numbers, and over six different widths and three instep heights per shoe size and model. Plus you will receive proper advice on which among the 300 combinations will fit your needs and guarantee maximum comfort.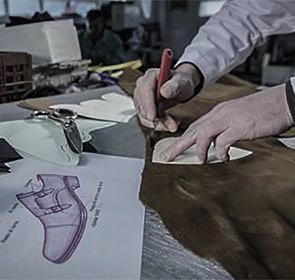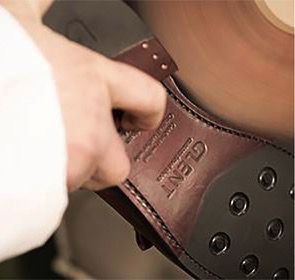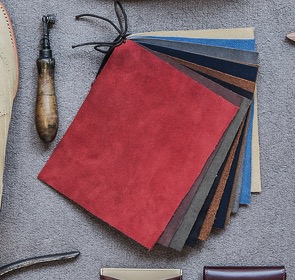 FIRST CLASS MATERIALS
All our unique shoe shopping experience will render pointless if we do not use only the finest materials available. We choose hides from the best tanneries in Spain, Italy and France. We offer a wide selection of leather like Natura Novo Antic, Royce, Patent, Boxcalf, Funny, Chateaubriand, Suede, Moose; deer hide, as well as more exclusive hides such as cordovan, all meeting the taste of our most demanding clients.
​​
We offer a wide selection of shades and colors ranging from traditional colors such as black, brown and burgundy, to modern and daring colors such as shades of blue, tobacco, cherry and green. All the linings used inside Glent Shoes are made from cowhide and never pigskin. We offer and recommend different types of shoe leather depending on the future use of the shoes and climate conditions to which they will be exposed.