Custom Shoes for Men
In a market that mostly operates with standard sizes and where personalisation is rare, Glent prioritises the exclusivity of each foot type to offer unique, elegant and personalised bespoke shoes using advanced technology. Your feet are unique, your shoes should be too.
Why Glent?
Industrial shoemaking standardises the shoe last manufacturing process, leading to a situation in which over 60% of people wear the wrong size shoe.
Nowadays, people have access to thousands of brands and models from around the world. However, the reality is that none of those shoes have been created for our feet specifically. If we all have different feet, why should we all wear the same shoes?
At Glent, we offer a superior degree of personalisation to create a unique fitting experience that achieves a feeling of well-being in every step.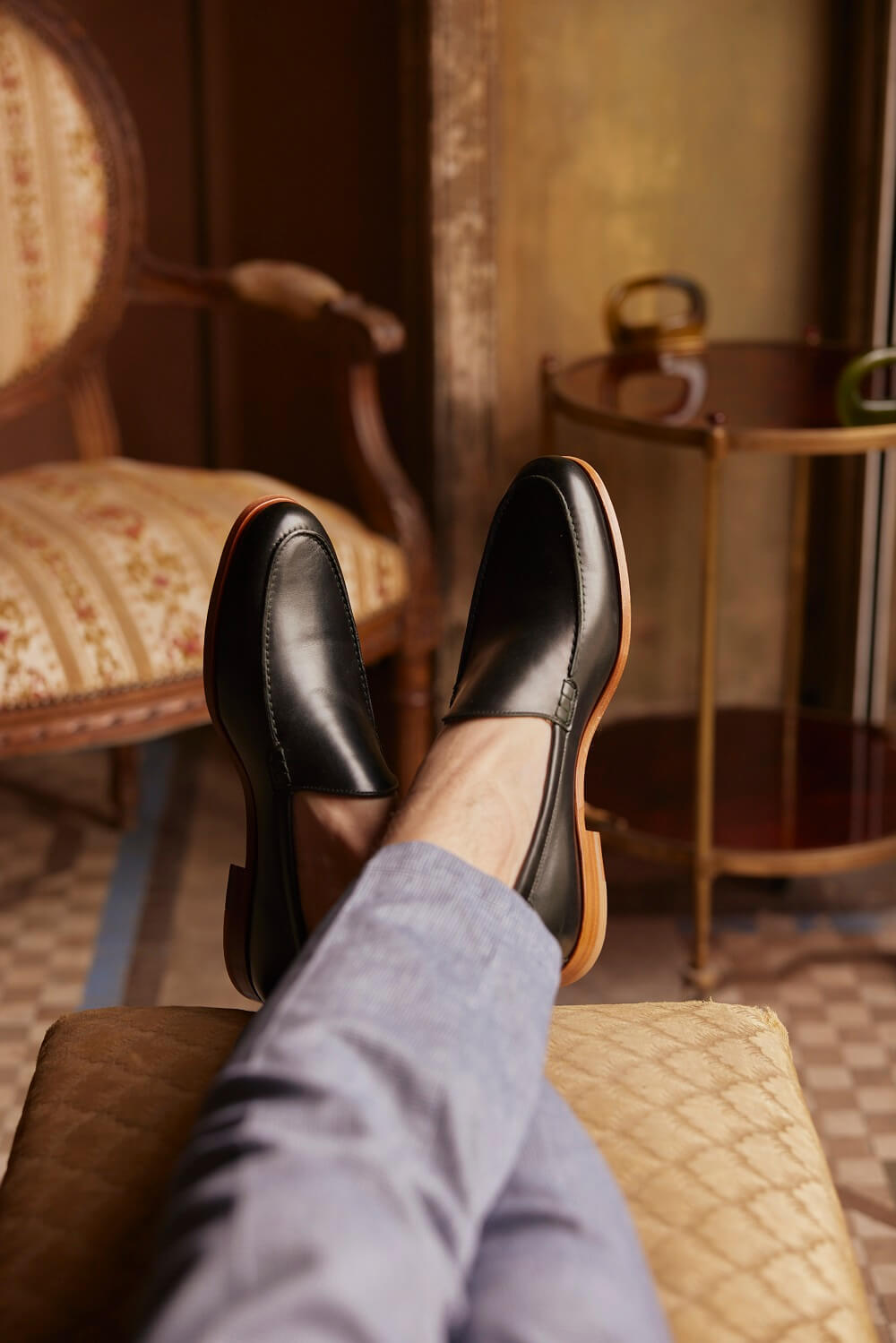 ---
3D technology
We have developed our own 3D measurement technology with a personalized report that studies each case and recommends the best materials and lasts according to your habits and the conditions of your environment.
In total, we have more than 300 possible combinations. Only in this way are we able to create a unique shoe that adapts to each foot individually, taking into account the three measurements necessary for a correct fit: length, width and instep height.
In addition, Glent Wear is born from our expertise in made-to-measure footwear, a ready-to-wear collection available in up to three widths and half sizes so you can choose the most appropriate length and width, whether you need wide-fit shoes or shoes for delicate or special feet.
An elegant and top quality shoe, at the height of the digital age.
---
100% Made in spain craftsmanship
At Glent, we have discovered how to combine the latest technology with techniques taken from traditional craftsmanship that have been demonstrating their effectiveness for centuries.
Our shoes are made entirely by Spanish master cobblers with generations of craftsmen dedicated to mastering such techniques as Goodyear stitching, a technique that simply cannot be achieved without a human touch. We also have the best shoe last makers to create our own shoe lasts.
We select our leathers from the best tanneries in Spain, Italy and France for a wide range of cowhide and deer hide options, as well as a number of more exclusive exotic leather options, to satisfy our most exacting customers.
We will only change that which allows us to continue making the best shoes possible.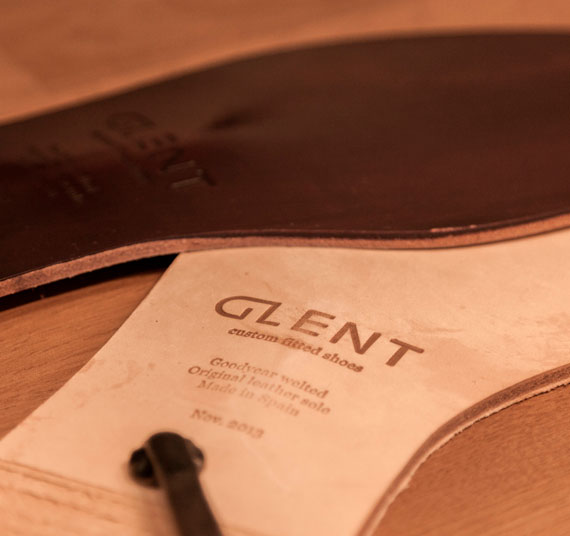 ---
Foot health and care
At Glent we have our own team of podiatrists who attend our customers in the store, supervise the measurement process and study each case before the footwear is manufactured.
In addition, we are capable of integrating the insoles recommended by your podiatrist in the final construction of your shoe and we integrate removable accommodating insoles in our ready-to-wear models so that the footwear adapts to your foot like a glove, improving comfort and achieving greater stability, support to the foot, adaptability to the terrain and delay in plantar fatigue.
That is why Glent is the men's made-to-measure footwear that best suits your health as well.