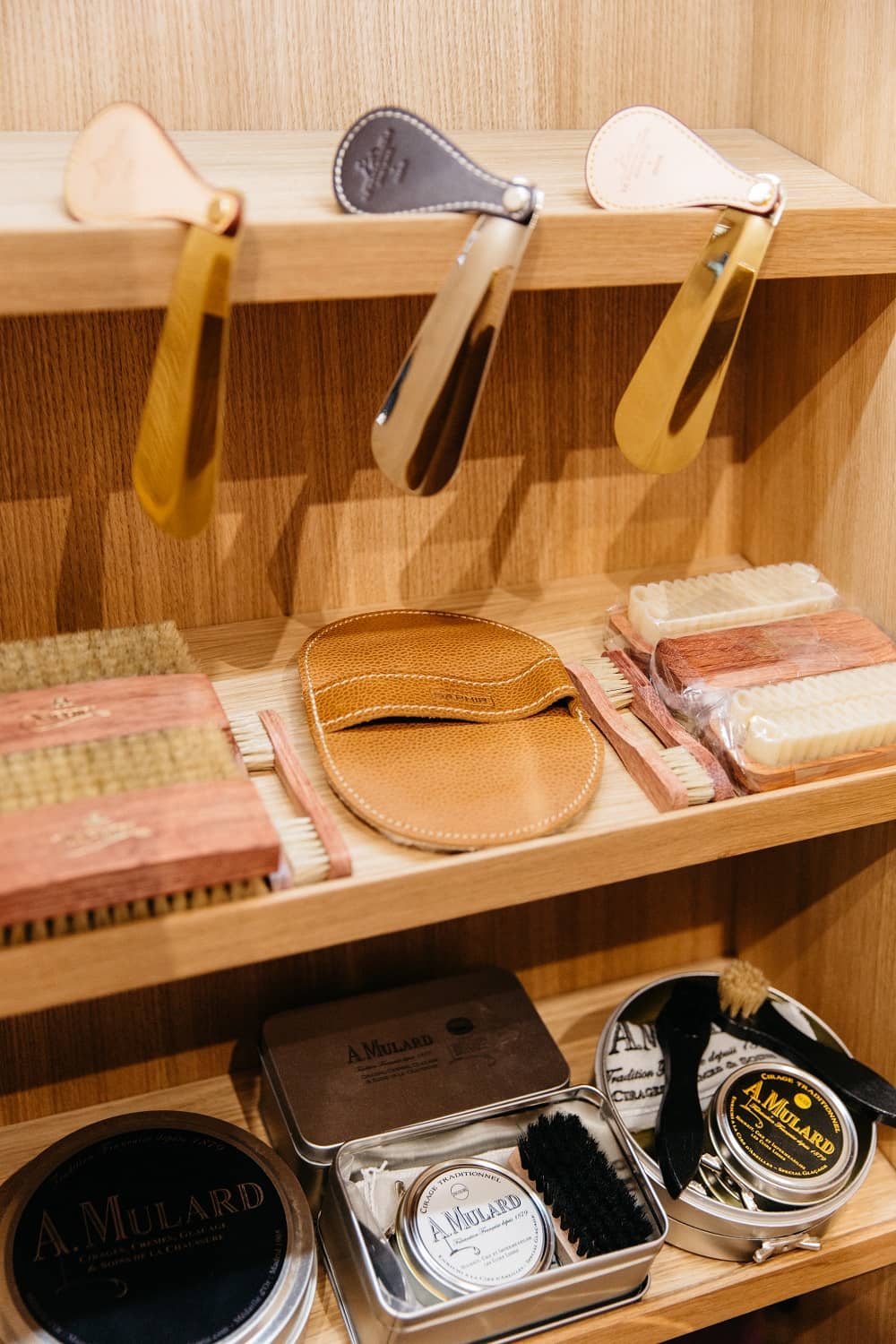 The importance of shoe cleaning
As is the case with our own skin, shoe leather needs care and nutrition to be kept in tip-top shape and free of imperfections over time. Besides achieving a better appearance, extending the useful life of your shoes by looking after them properly is a commitment to environmental sustainability.
Glent recommends using the products from Saphir Medaille D'Or 1925 for this care and maintenance ritual. Whatever the material, continued use of a shoe last is important to stretch out any wrinkles and help maintain the uniformity of your shoe leather. Remove any dust or dirt from the surface using a wooden polishing brush and prepare this ritual based on the needs of each type of leather.
Cow leather, hand-dyed leather and exotic leathers
After removing any dust, use a different brush with soft bristles to apply a little cream of the same colour as the shoe, or a neutral cream if the shoe has several different colours. A special cream exists for use on shoes made from lizard, alligator or iguana leather. Applying these products will have a reparatory effect if left to rest on the leather. Finally, use a polishing brush to achieve a perfect finish.
This process should be performed on cow leather, reptile leather and ostrich leather shoes every four times they are worn. Applying mink oil every fourth clean will revitalise the leather and ensure it stays looking new.
Hand-dyed leathers are best cared for using colourless creams. If your shoes lose their original colour over time, you can always visit your Glent store and we will re-dye them for you.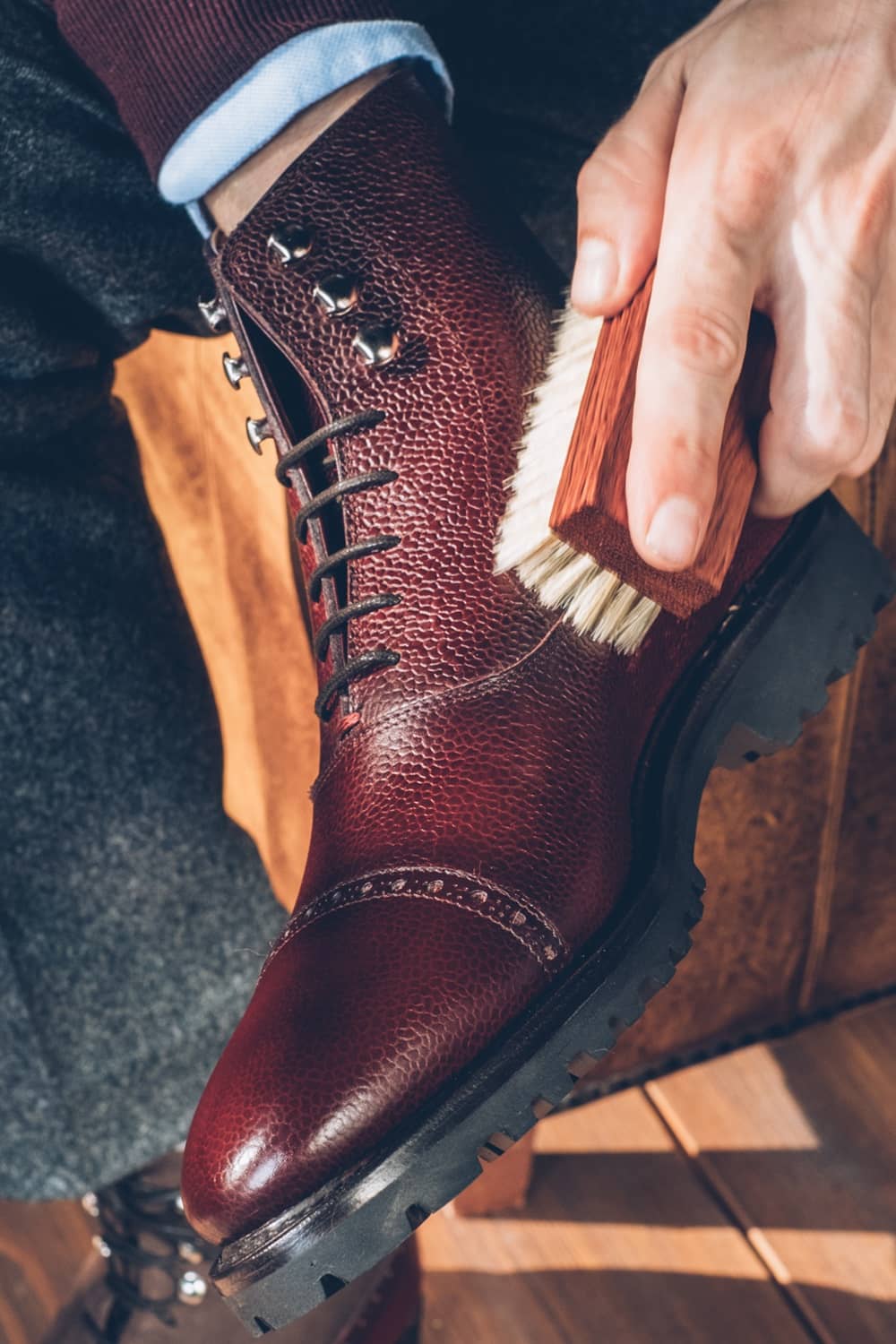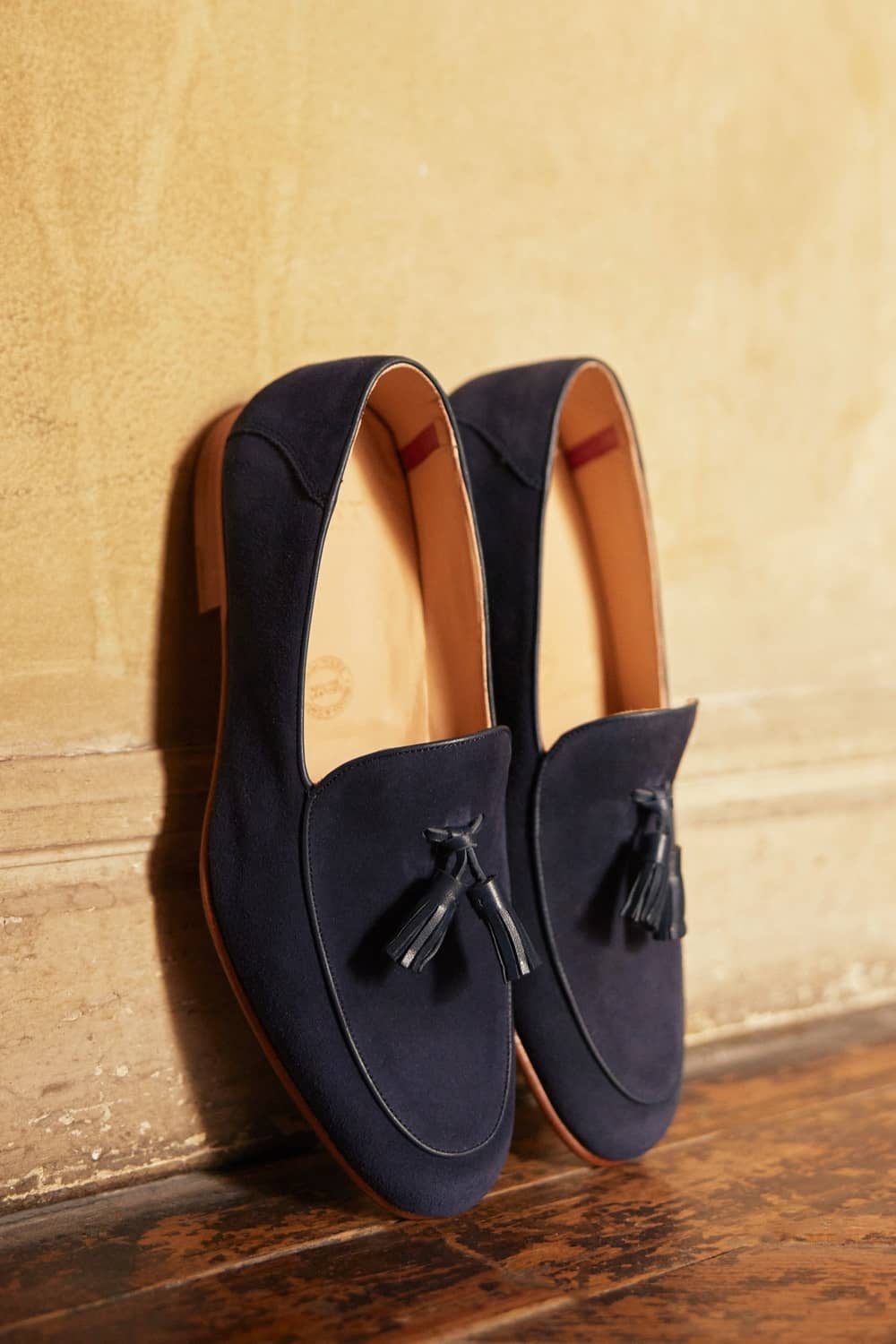 Suede
Spray the shoe with a colourless cleaning spray. Remove the foam with a brush you will only use for this purpose and leave it to dry. Use a cleaning rubber in circular movements once dry and remove any residue with the dusting brush. Next use a crepe brush to brush with and against the fibres to end up with revitalised colour. For even better results, brush again.
Cordovan
Among the simplest in terms of cleaning, you just need to apply a small amount of Cordovan cream or a cream of the same colour as the shoe to produce a waxing effect that enhances shine. As is also the case with cow leather, mink oil is recommended every now and again to keep your shoes in the best condition for longer.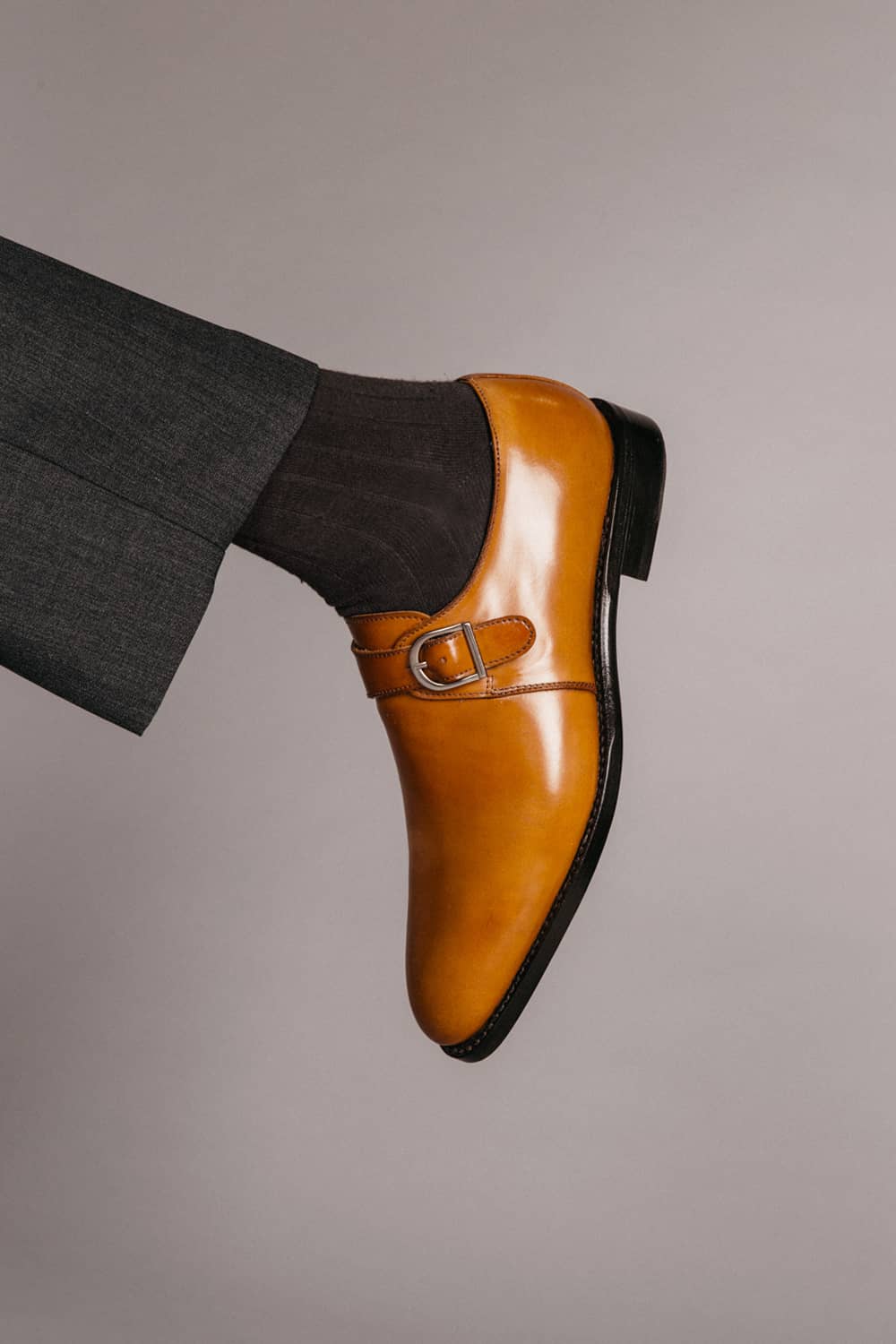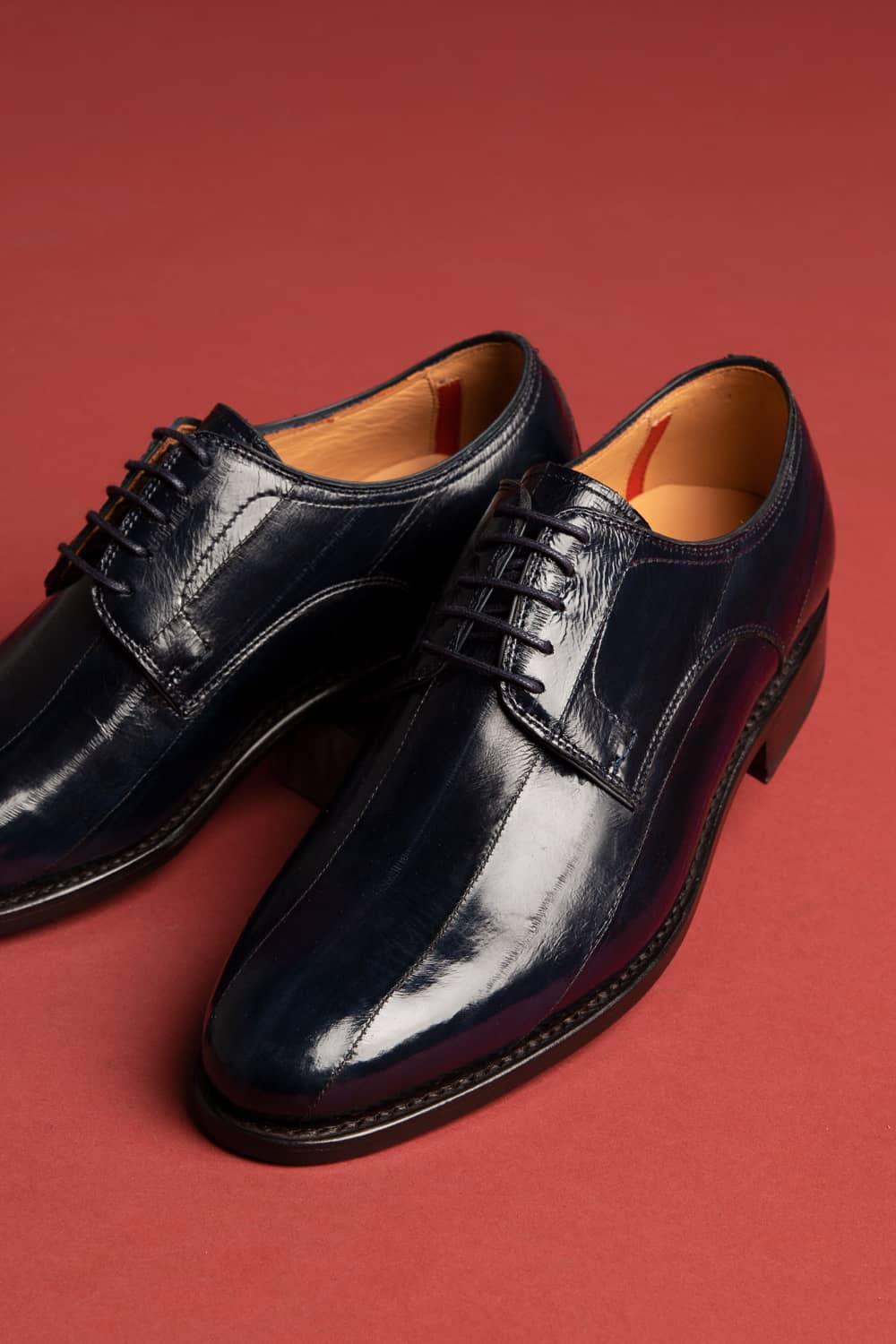 Eel leather
We recommend removing any dirt in this case with a soft damp cloth. After removing any excess moisture from the shoes, leave them to dry somewhere indoors and away from direct sunlight and heat. A reptile leather conditioner will add that final touch for an outstanding appearance.